Commercial Playground Equipment Sale
Shop our playground equipment sale to discover playgrounds at a deep discount. Our sale offers a variety of playground structures to cater to a variety of needs. We consider age range, budget, and even size restrictions to ensure you can find a playground for your space. Our sales are perfect for schools, childcare facilities, apartment communities, housing associations, parks, and more.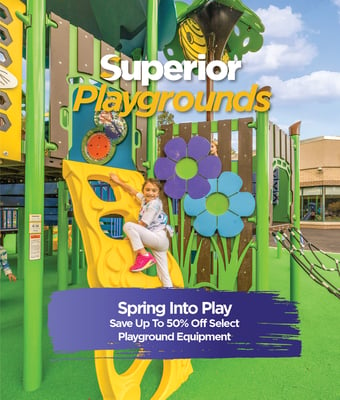 Download Our Sale Flyer
You can download our playground sale flyer below. This flyer contains all the information you need about our exciting sale event. Whether you want to share it with your colleagues, plan a consultation, or simply stay updated, the flyer is a valuable resource. Download it today and make the most of our fantastic playground sale.
Need help with selecting playground equipment?
Our knowledgeable sales representatives can help you pick playground equipment that is age-appropriate, suitable to the space available, and within budget.