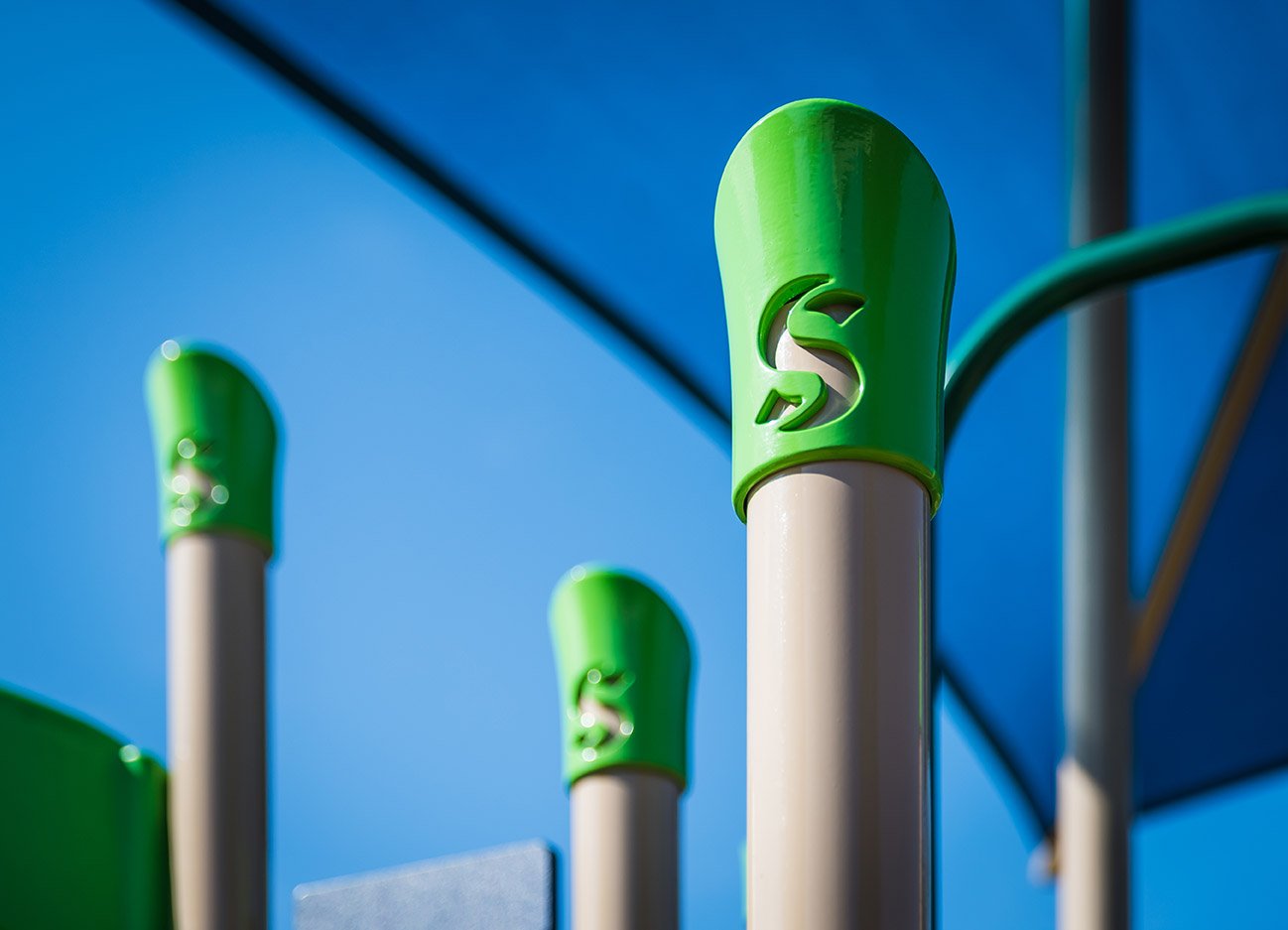 We use 30% recycled galvanized steel posts and tubing.
We use galvanized steel for all steel posts and tubing for maximum strength and durability. Both the interior and exterior of our galvanized steel parts have been through the Triple Flo-Coat® process to ensure greater corrosion resistance. All galvanized steel posts and tubing are 95%–98% recyclable. Our posts are available in two size options to meet your design and budget needs.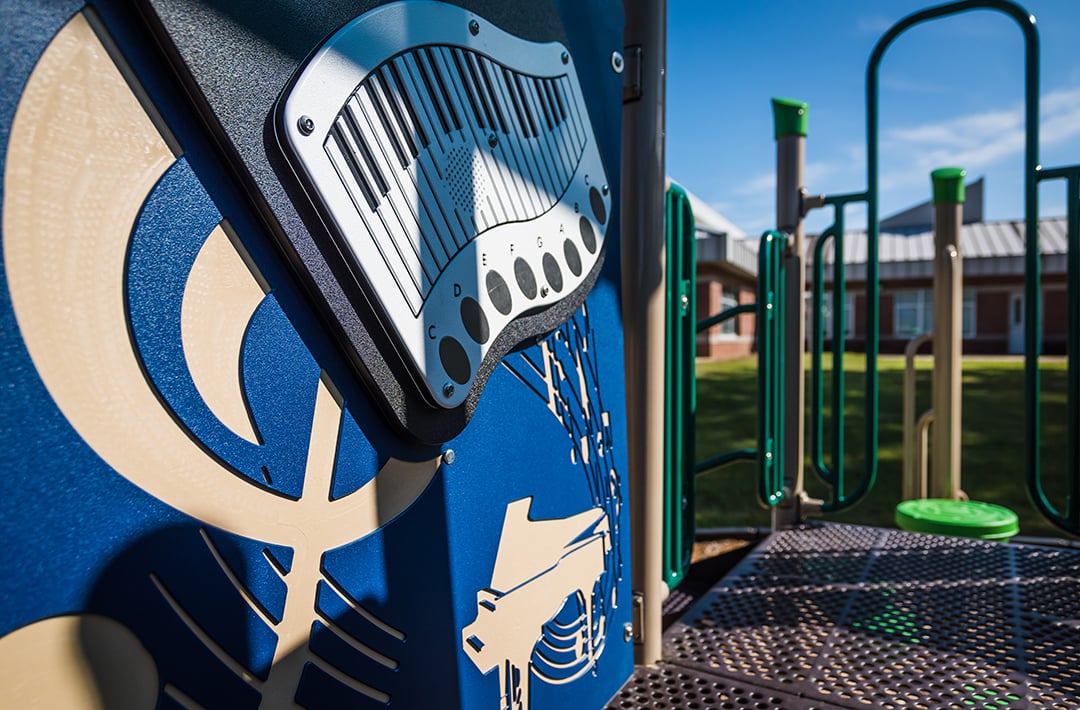 Our textured high-density polyethylene is strong and UV stabilized.
Our strong ¾ inch thick, textured high-density polyethylene material is used for our activity panels, signs, and even some of our climbers. With UV stabilization, we ensure your carefully selected color will remain bright and colorful for years to come. Additionally, these panels are stain and graffiti resistant and will not splinter or crack.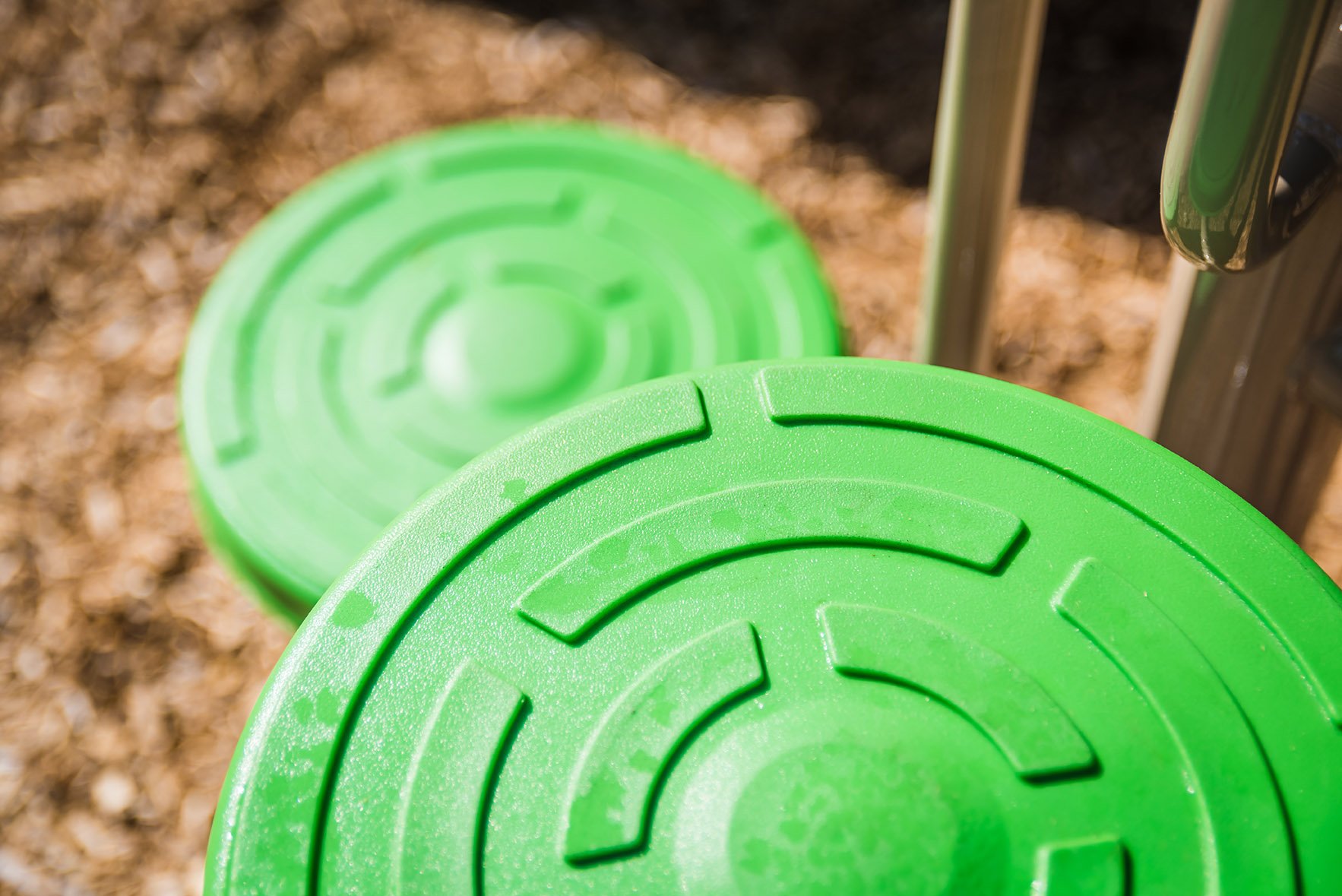 Our rotationally-molded plastics have anti-static inhibitors.
Our rotationally molded plastics, such as those used for slides and tubes, are made of 1/4" thick low-density polyethylene (LDPE). Not only are our rotationally molded plastics UV stabilized for reduced fading, but they also contain anti-static inhibitors. Strong and durable, components made of this material are ready to withstand many long days at the playground.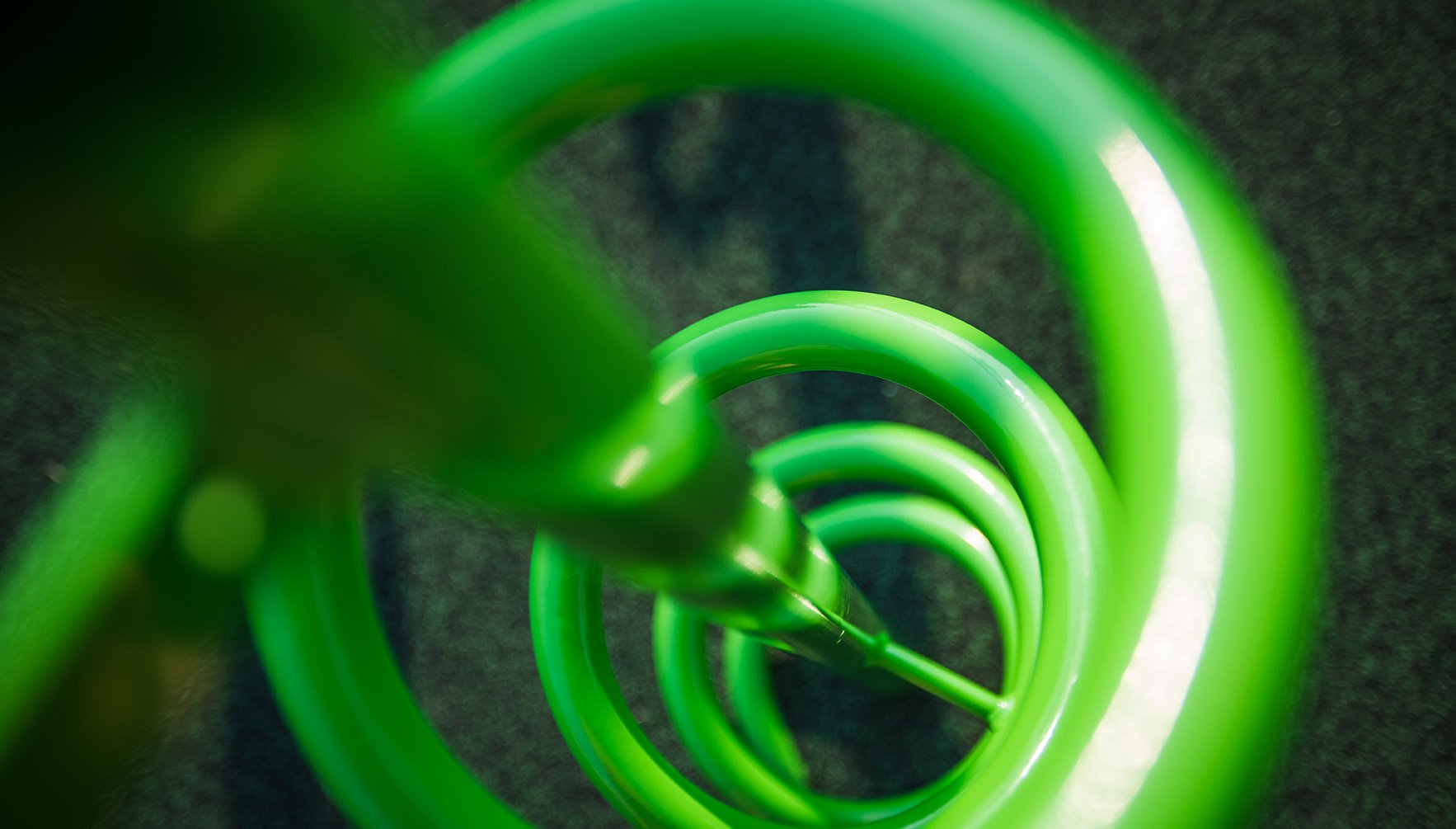 Our powder coat leaves your structure protected.
Our steel components are primed at the welded areas and coated with 3-5 mils of powder coat to protect your playground from fading and rust. Additional extra-protection coating options for regions, such as coastal, are available. Ask your sales representative for more information.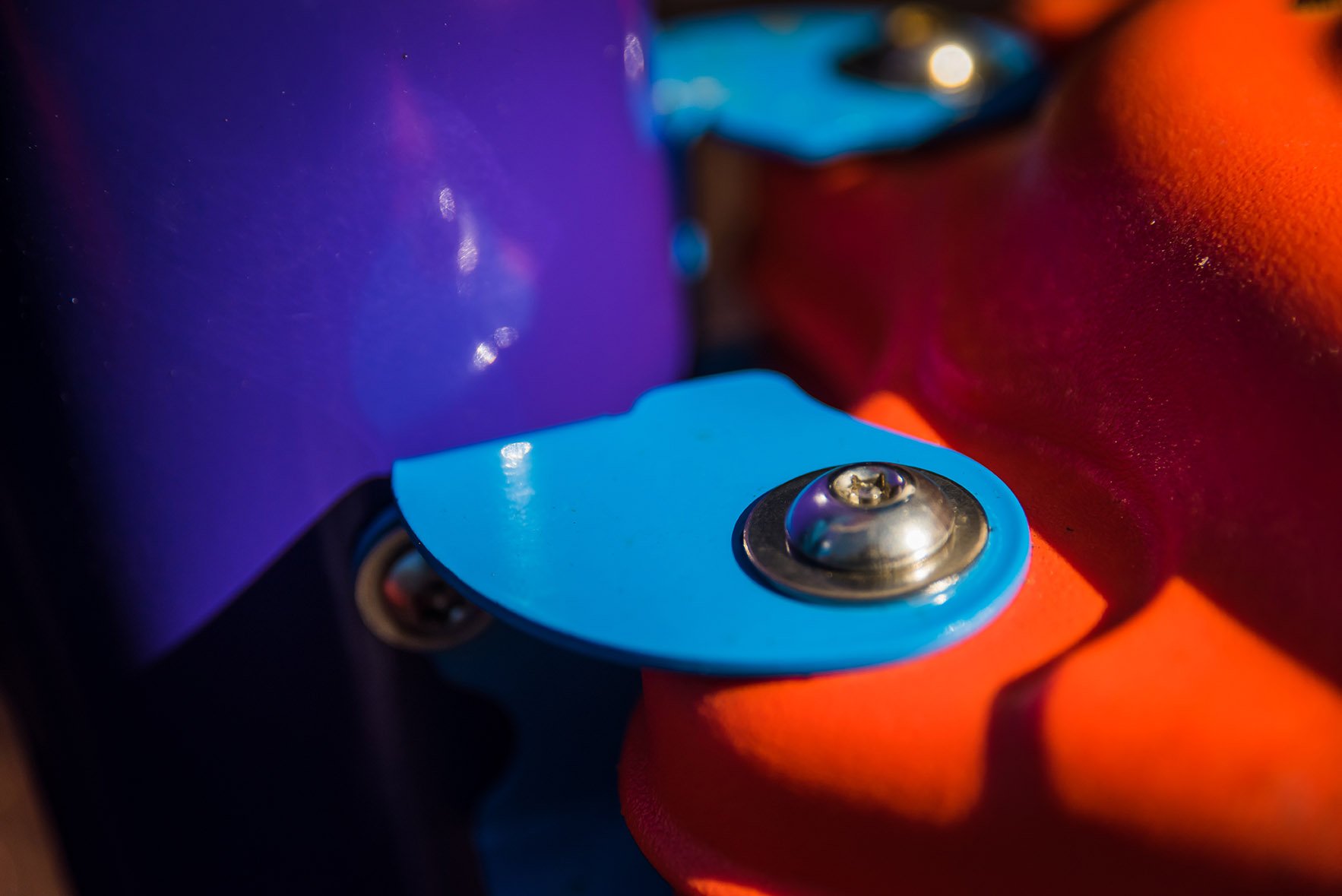 We use stainless steel hardware, so you won't worry about rust.
99% of the hardware we use is stainless steel, with less than 1% of our hardware being corrosion-resistant coated steel. Our hardware is mostly vandal-resistant, keeping your playground safe from tampering. Additionally, and depending upon your design, we provide security patches to ensure screws lock into vertical pipes. Our hardware is packaged individually and labeled allowing for more efficient installation.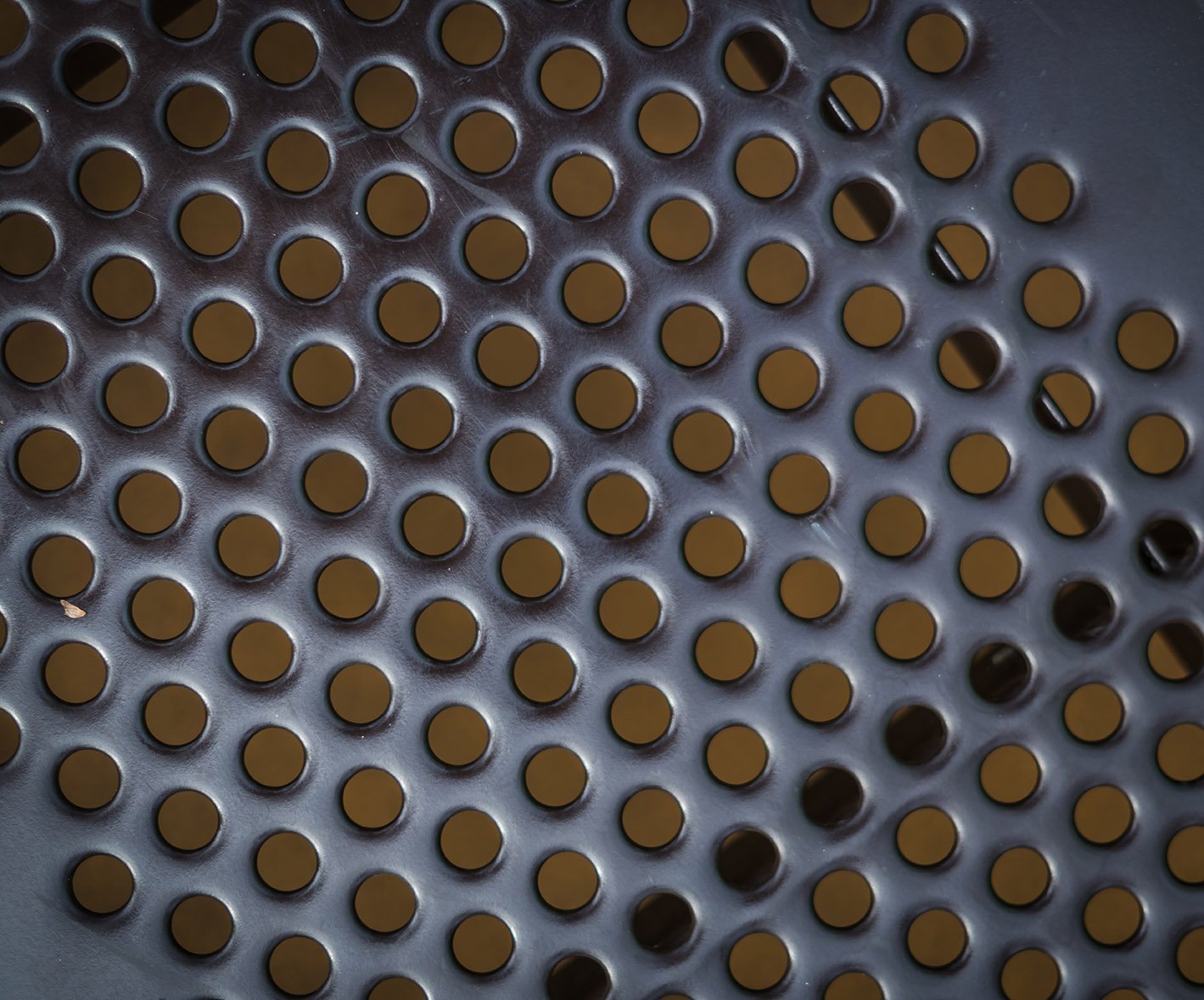 Our steel decks and stairs are the thickest in the industry.
Our steel decks are formed from 12-gauge hot-rolled steel body — among the thickest in the industry — and coated with UV stabilized PVC (plastisol) coating for a softer play surface. Additionally, they're sprayed with a PVC textured coating that increases foot traction and support. Our decks are perforated for great drainage, are lead-free and have formed sides that are welded with reinforcements for an even stronger deck.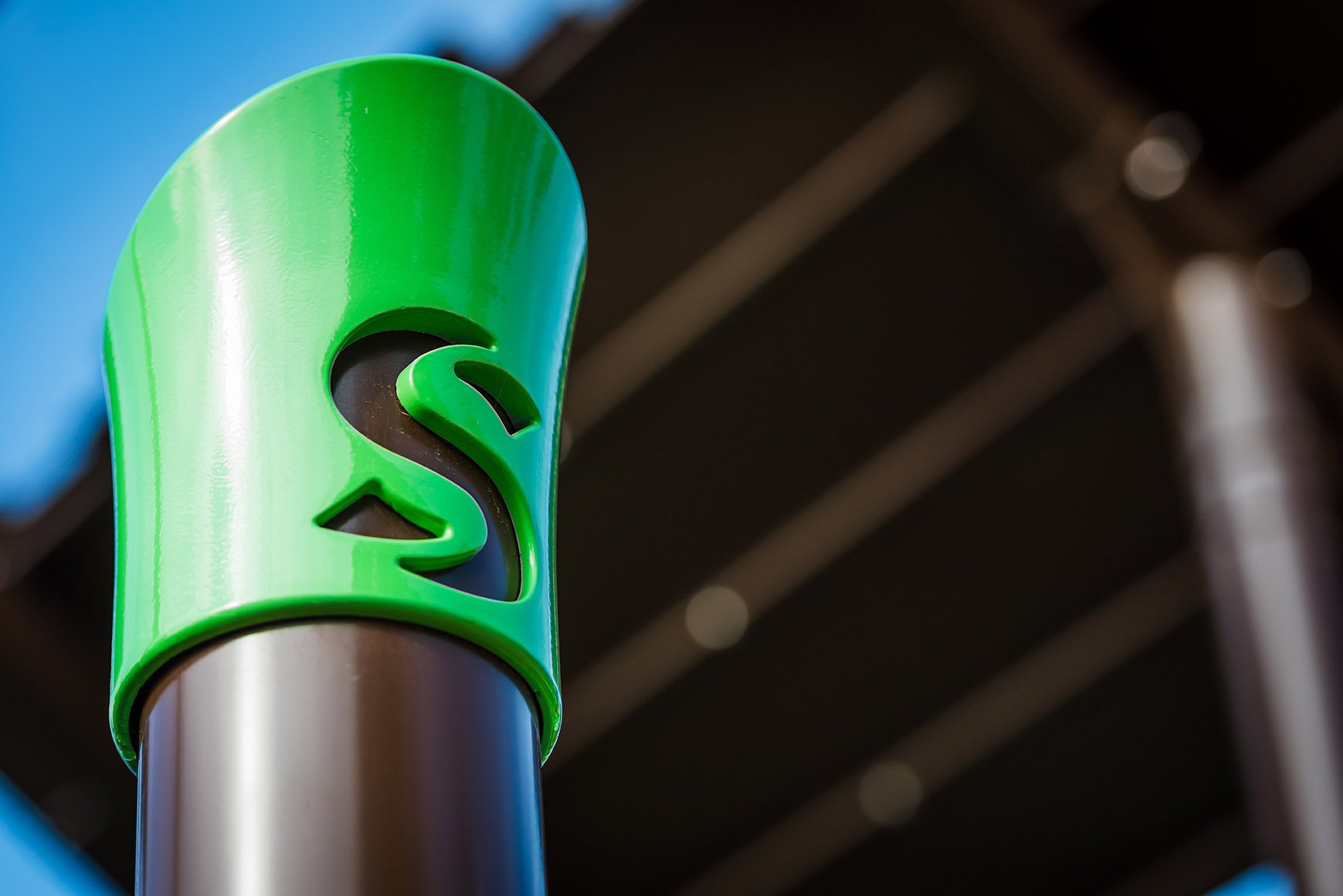 Post caps provide many great benefits.
From easy in-field installation to a unique two-color look, our aluminum alloy post caps offer many great benefits. Our super-tough post cap design allows for less water access, making our posts more durable in the field. Once installed the post caps can't be removed, stopping unwanted vandalism.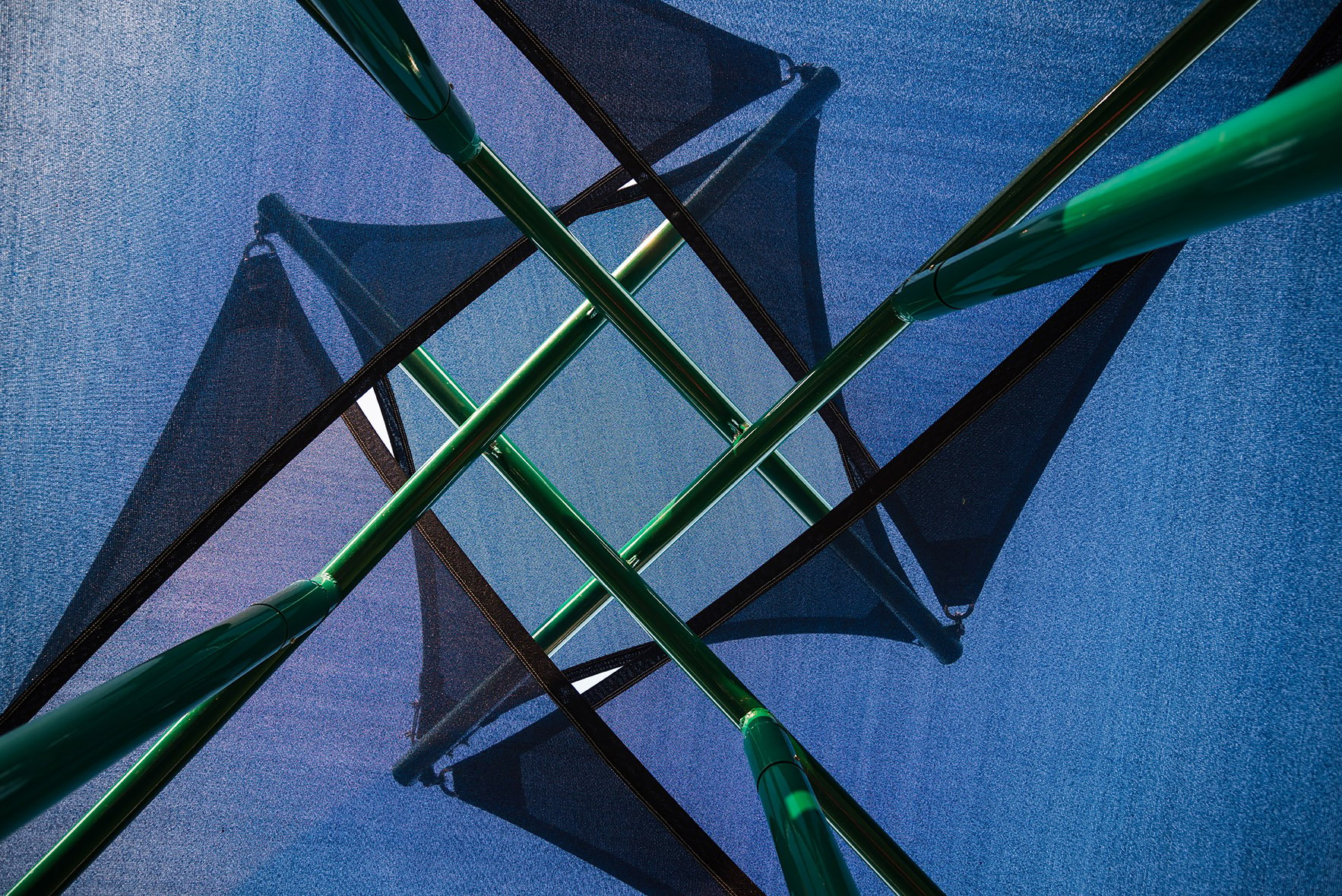 We keep your children cooler and more protected.
Our shade fabric blocks 91%–99% of harmful UV rays, depending upon the color you've chosen to accompany your play structure. Our UV stabilized fabric is created from high-density polyethylene and resists fading, abrading, rotting, shrinkage, and unraveling. The fabric is also flame retardant, with some of our color choices being California Fire Marshal certified.
Meeting or Exceeding Industry Safety Standards
At Superior Playgrounds, we're proud to be a member of the International Play Equipment Manufacturers Association and have our equipment meet their safety standards. Additionally, we follow guidelines set forth by the American Society for Testing and Materials (ASTM), U.S. Consumer Product Safety Commission, and the United States Access Board.
Playgrounds Made with Certified Manufacturing Techniques
ISO 9001

Our playground manufacturing facility is ISO 9001 certified. This means that we have implemented a quality management system that allows us to provide consistent quality – no matter what we're making for you.
ISO 14001

Our playground manufacturing facility is ISO 14001 certified. This means that we've met the international standard for environmental management, demonstrating a commitment to reducing its environmental impact and improving sustainability practices.
PCI 4000
Our playground manufacturing facility is PCI 4000 certified. This means that our powder coating manufacturing techniques have passed an extensive audit program, including evaluation of our processes and procedures, quality control, and more.
Ready to get started?Find Your Nearest Representative