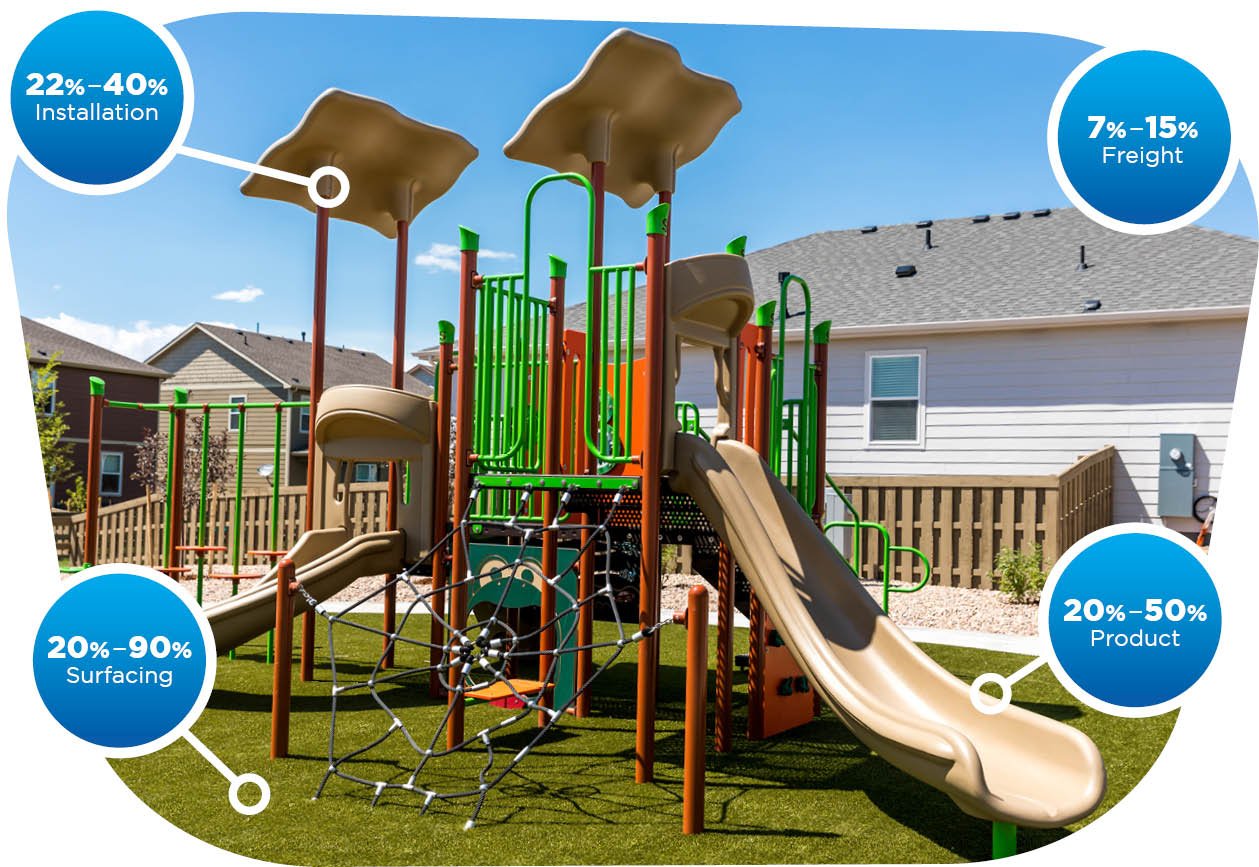 Budget Area One: Playground Equipment Costs
It's estimated that your playground equipment will comprise approximately 20%-50% of your playground budget. The cost of playground equipment will be mostly determined by the size and complexity of the structure you desire. A good place to start when picking your design is determining how many children you need to accommodate at one time. If you're a school and need to accommodate multiple grade levels at once, a larger structure and several independent play pieces might be right for you. If you are a housing community, perhaps a smaller structure and swings are the perfect fit. In addition to the size and quantity of your equipment, materials will also play a factor in price. For example, steel playground equipment is less expensive than a playground made of recycled materials. Are you budget-conscious? We have playground sales throughout the year.
Budget Area Two: Shipping Costs
Freight, or shipping, will take up about 7%-15% of your budget. Your freight rate will be determined by factors such as time of year, your location, current fuel rates, and the size of the equipment you ordered.
Budget Area Three: Installation Costs
About 22%-40% of your budget will go towards installation. A good insider tip? Always add a cushion to your installation budget in case of unforeseen circumstances. Your installation budget should not only include the actual installation of the playground but also all site preparation work (like grading, etc.).
Budget Area Four: Surfacing Costs
Depending upon the surfacing you have chosen, you can expect about 20% to 90% of your budget to go towards this final touch. Why such a large range? Different surfacing options vary in cost. For example, a poured-in-place surface is one of the most expensive options you can choose (compared to engineered wood fiber, which is the cheapest). When deciding what surfacing option is best for your site, think about accessibility and maintenance.