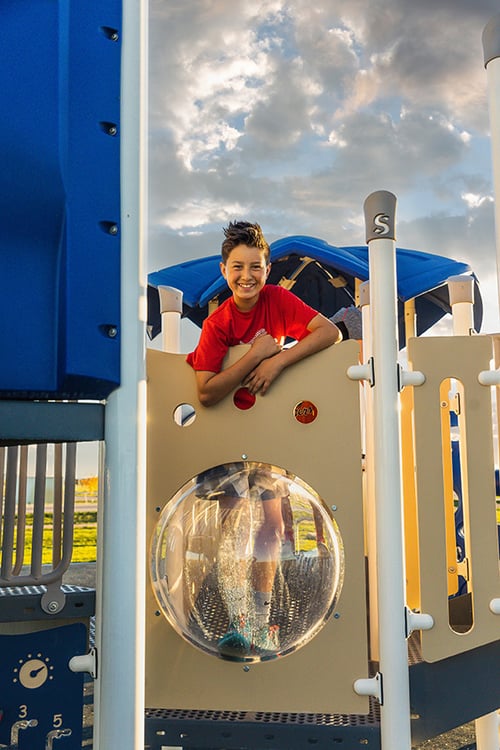 What To Look for In a Park Playground
When you're considering playground equipment for a park, several factors should be taken into account to ensure the safety, engagement, and development of the people using it.
ADA Accessible Routes: Consider ADA routes of travel when placing the playground so people with disabilities can navigate the park environment for the parking area to the playground and beyond.
Line of Sight and Safety: Choose playground equipment that doesn't hinder supervision so that caregivers have a clear line of sight across the playground.
Age-Appropriateness: Choose playground equipment for all ages so that children throughout the community have an opportunity to play.
Accessibility & Inclusivity: Choose equipment that allows children of all ages and abilities to play together.
Maintenance: Choose equipment (like ours) made from high-quality, durable materials that can withstand heavy use. Your maintenance crew will thank you.
Budgeting Resources for Parks
Planning Tools for Parks
Make shopping for your next playground easier with the use of our planning tools.
"The community is happy with the new playground and it has been a great addition to our park. Thanks again to Superior for their excellent professionalism and product."
Need help with selecting playground equipment?
Our knowledgeable sales representatives can help you pick playground equipment that is age-appropriate, suitable to the space available, and within budget.