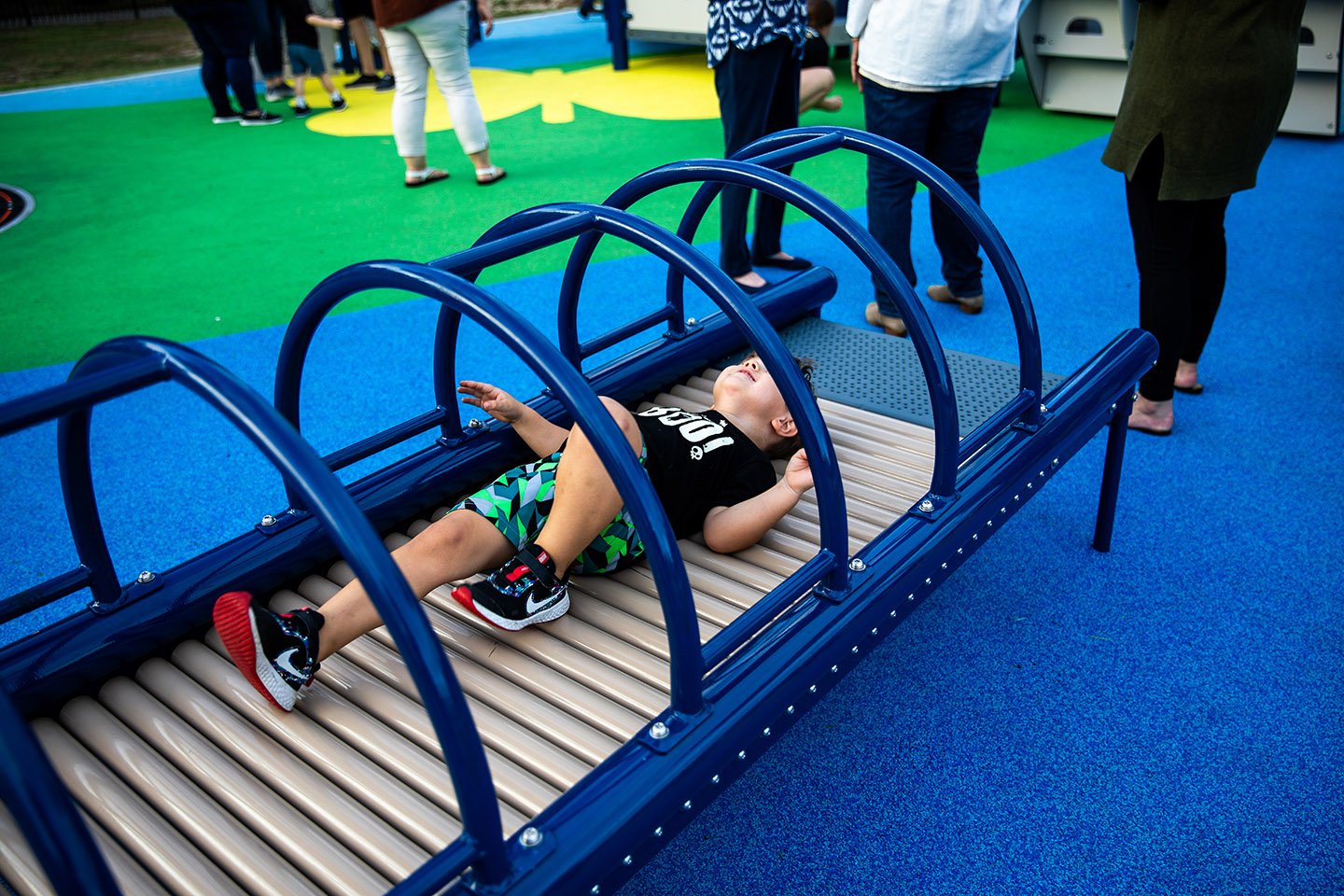 Supporting Inclusive Play
The benefits of bringing your community together with an inclusive playground are immeasurable.
When a child has physical challenges, for example, that prohibit him or her from entering and engaging with a traditional playground through ladders, stairs, etc., it hinders his or her right to simply play and be a child. Offering an accessible playground for everyone to enjoy allows children to engage with other children of different abilities and backgrounds, which helps develop crucial social, physical, and emotional skills. Inclusive playground equipment considers all disabilities, including physical, sensory, social-emotional, and cognitive. So, it only makes sense to invest in creating a play environment that prepares future generations to communicate and engage with people with different abilities other than their own.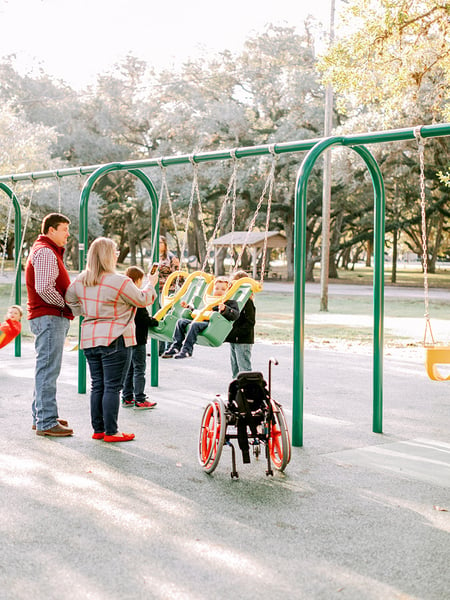 What is an Inclusive Playground?
Inclusive playgrounds go beyond providing accessible playground equipment or wheelchair-accessible playgrounds.
While accessible playground equipment is necessary and helps to break down physical barriers to play, inclusive playground design provides equitable play opportunities allowing children to participate in all the fun equally. These playgrounds can provide play opportunities to meet the diverse needs of the individuals in your community, including those with physical, sensory, communicative, social-emotional, and cognitive disabilities. When we address the needs of your community, all children will be able to reap the lifelong developmental, physical, and social benefits of inclusion.
3 Things to Include When Designing an Inclusive Playground
Play Equipment that Welcomes Children of All Abilities
We offer inclusive playground equipment that allows children of differing abilities equal opportunities to play. We offer a variety of different inclusive play opportunities, from sensory playground equipment to playground equipment that encourages physical play. The below products offer a glimpse into how you can provide equitable play opportunities on your playground. Inclusive playground equipment goes beyond individuals with physical disabilities, so the equipment below can provide sensory play activities, quiet spaces, and more.


Intergenerational Playground Equipment
When planning your inclusive playground, consider adding multigenerational, or intergenerational, playground equipment. This play equipment is designed to bring people of all ages and abilities together. Consider our See Me Swing, Daisy Dash, or our outdoor fitness equipment
Need help with selecting playground equipment?
Our knowledgeable sales representatives can help you pick playground equipment that is age-appropriate, suitable to the space available, and within budget.