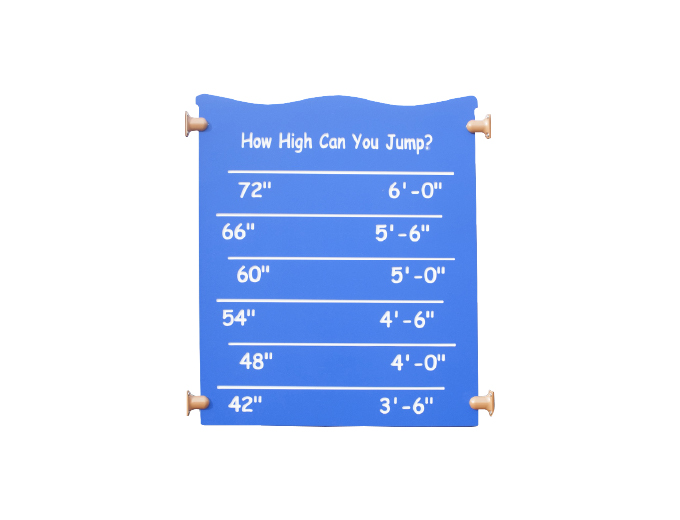 Jump Panel
Jump high with our Jump panel! This panel is marked up to 6 feet for kids to see how high they can reach.
How high can children jump? This playground panel may have the answer. It is designed to be installed on deck 36" from the ground. The Jump Touch Play Panel encourages children to develop growing muscles and coordination. Available in many solid or sandwich panel color choices.
Features
Age Range: 2-12 Years
Request a Quote
Let's chat! Have you found a few products you're interested in for an upcoming playground project? Fill out the form below and we'll put you in touch with a sales representative in your area.